Spring clean: 10 essentials for getting rid of winter muck
The end of winter is in sight – so it's time to think about getting rid of those thick layers of winter grime, road salt and dirt. To do that you're going to need a few essentials – but don't worry, we've picked out some favourites to make your life easier.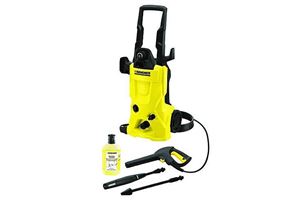 1
Karcher K4 – from around £180
If you're going to buy a pressure washer then Karcher is probably the first brand to spring to mind. And rightly so – they're reliable, easy to use and the range encompasses something to suit most budgets. The best blend of price and value is the K4, which is available from around £180.
It will draw water from a static water source, such as a rainwater barrel, and comes with extras including a brush and a detergent attachment. That means you can shampoo your car with it. There are cheaper Karcher alternatives which do the job of removing grime just as well, but with fewer handy features.
Buy it now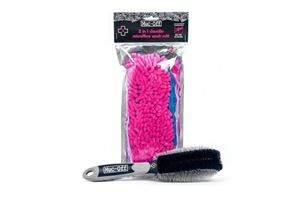 2
Muc-Off wash mitt and brush - £10
Who doesn't notice a bright pink product on the shelf? Clever branding aside, Muc-Off products are effective and well made. This bundle includes a micro-fibre wash kit for applying car shampoo and a component brush.
The brush is especially handy for a spring clean because it lets you get into the nooks and crannies of alloy wheels and – if you're particularly thorough – it's great for cleaning up the inside of your engine bay. Yes, some people do that.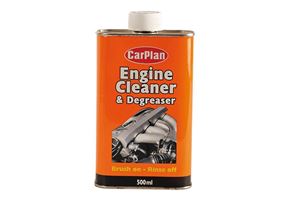 3
CarPlan engine degreaser - £20
If you really want to go to town and give the engine bay a thorough clean then a degreaser is essential. This potent product will clean off thick, ingrained grease and oil but can be rinsed off with water. It's best used with a brush to really clean off the nastiest spots of grime.
It's pretty powerful stuff too, so has more uses than cleaning engine bays. You can also use it to get rid of tar spots, to clean floors and even to wash paint brushes. 
Buy it now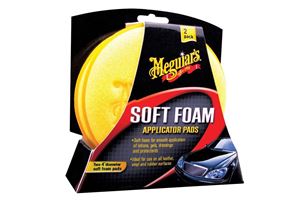 4
Meguiars high-tech applicators- £5
One your car is cleaned up it's time to either polish it if the paintwork is dull or wax it if it's gleaming. Soft foam applicator pads are the best way to go about it, giving a fine coating. That's what you want – applying too much was is an expensive waste and isn't really recommended.
You can also use these pads to apply a polish – but you don't need to polish your car unless the paintwork is getting tired. A fairly new car shouldn't need polishing – so skip straight to the wax. 
Buy it now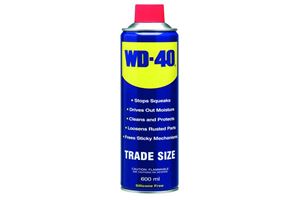 5
WD-40 – from around £2
WD-40 is so useful and so ubiquitous that you probably already have it. It's incredibly versatile in that it can be used as a lubricant, a freeing agent or even for cleaning. Following a tough winter most cars will have a coating of salt on the underside – and WD-40 is a handy thing to apply after getting rid of it.
That's because it's hydrophobic – meaning it repels water. Coating vulnerable components like bolts with WD-40 reduces the chance of corrosion, although it can't be eliminated entirely. Obviously it's also useful for a million other things, like removing old stickers or loosening door bolts.
Buy it now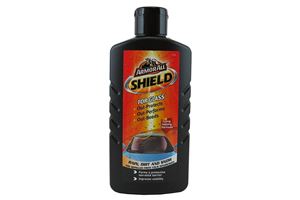 6
Armor-all Shield for Glass - £7
Like WD-40, Armor-all Shield for Glass is hydrophobic – but importantly it's formulated for the glasshouse of cars. Once you've finished your car cleaning regime with shampoo, polish and wax, a coating of this product will help bead up water on the windscreen and side windows.
This improves visibility in rain, with lots of water simply dispersing with wind blast. You'll still need your wipers, of course, but it's a handy thing to use in preparation for April showers. 
Buy it now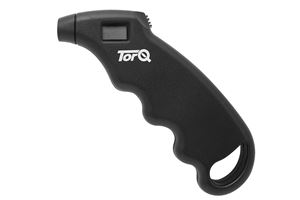 7
Torq digital tyre pressure gauge - £5
Ideally you should check your tyre pressures more regularly over the winter – but we're only human. A small, handheld tyre pressure gauge like this is ideal to chuck in with the car wash kit, since you'll be crouched down cleaning wheels anyway and you might as well check pressures while you're at it.
There are plenty of incredibly cheap alternatives on offer – and there are plenty of more expensive options – but this occupies a handy middle ground, so should fit your tyre valves nicely and give reasonably accurate pressure readings.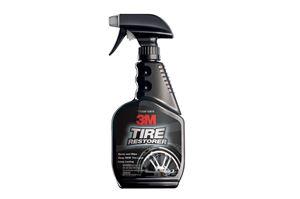 8
3M Tyre Restorer - £6
One area of a car that always suffers over winter is the tyres. Even a brand new vehicle will end up with road dirt and salt embedded in the side wall and it's pretty difficult to get it cleaned out. Once it is clear the tyre is unlikely to look its best.
Thankfully there are products out there to make tyres look as good as new. There are loads to choose from but most give a very strange-looking high gloss finish. This 3M product doesn't – instead giving tyres a natural look. 
Buy it now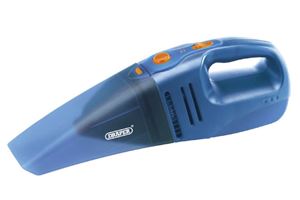 9
Draper 55W rechargeable vacuum cleaner - £30
Winter is cruel to the cabin of a car just as much as the exterior. There's a good chance the carpets will be a mess of dried up mud – and then there's all the rest of the mess you tend to leave on seats and on the floor. Thankfully there's a convenient alternative to trailing the upright vaccuum cleaner outside.
This handheld rechargeable vaccuum cleaner is perfect for the tight confines of a car cabin and comes with attachments for getting into the nooks and crannies between the seats or in door pockets – so it's the ideal tool for cleaning out a messy car.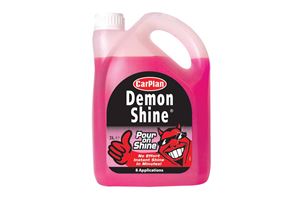 10
CarPlan Demon Shine - £7
All this car care work is a lot of effort, so finally here's a lazy alternative. This product is ridiculously easy to use – add it to a bucket of water, chuck it over the car while it's still wet then dry it off. Voila – a car that looks like it has been properly waxed.
It's a neat alternative to putting huge amounts of elbow grease in and it's cheaper than a high quality wax. Whether or not it offers the same lustre and sheen is debateable but it's certainly easy and effective. 
Buy it now