What is it?
Nextbase has refreshed its range of dash cameras with this mid-range 412GW, which replaces the 402G. Upgrades over the earlier model include higher resolution footage, a quick-release magnetic mount and WiFi connectivity, so footage can be accessed via a smartphone.
It's priced slightly higher than the Nextbase 312GW. That buys better image quality and a touch-sensitive interface, but other than that the two cameras are quite similar. So is the 412GW worth the extra?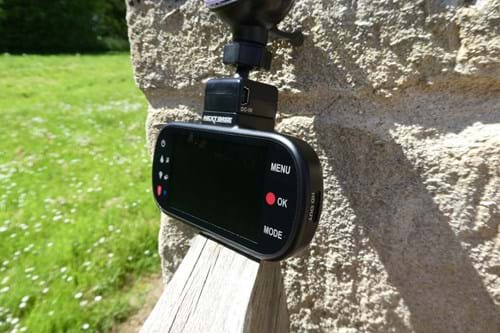 What's it like?
Straight out of the box, the Nextbase 412GW comes with a powered, quick release mounting system that can be fitted to the windscreen via a suction cup or an adhesive pad, both included. There is also a long, 12V power cable, a USB data cable, a window sticker and a software disc, although the software can be downloaded from the Nextbase website for free.
Mounting is straightforward. The quick-release system means the camera can be set up in the ideal place and then, if it needs to be taken out of sight, the mount can be left in place and the camera removed. This also makes reinstallation easier when it comes to setting off again – just click and go.
The 4-metre cable is long enough to be trailed neatly through door seals and around the windscreen for a very tidy installation. The alternative is a hard-wired wiring set up; hooking the power mount into the ignition circuit and keeping the wires out of sight.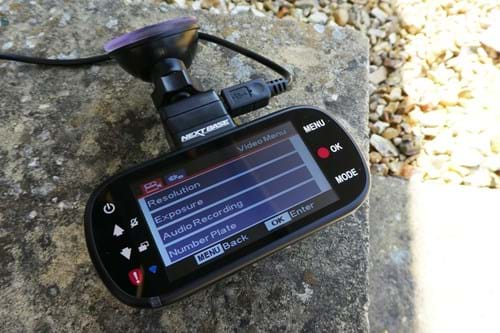 Changing settings in the menu system is easy. Things like GPS tracking, speed stamping, car licence plate details and audio recording can be configured quickly. The 412GW has touch sensitive buttons, unlike other Nextbase cameras, but they are responsive and illuminate when in use.
The 412GW works like any other dash camera, switching on when it gets power and then automatically recording short clips until full. It then loops over old footage, so it's always on. If the built-in G sensor detects something unusual, such as hard braking or a bump, it will mark the footage to be saved, so it won't be recorded over.
This can be a bit sensitive when driving on a rough road, but the function can be disabled or its sensitivity reduced. There is also an emergency button for saving important clips, but it would be easier to use when driving if it clicked reassuringly. Sadly it's just a touch-sensitive button like the rest, which can be a bit of a fumble.
Image quality is excellent, even in low light conditions. The 412GW records in up to 1440P at 30 frames per second, but it's perhaps at its best in 1080P at 60 frames per second, which provides extremely clear, crisp, fluid video.
Footage can be played back on a PC alongside location details and speed info, plotted on a map. Handy for insurance claims. The footage can also be saved to a smartphone over the 412GW's built-in WiFi. It's far quicker and easier to simply plug the dash camera or SD Card into a computer, rather than connecting via a smartphone.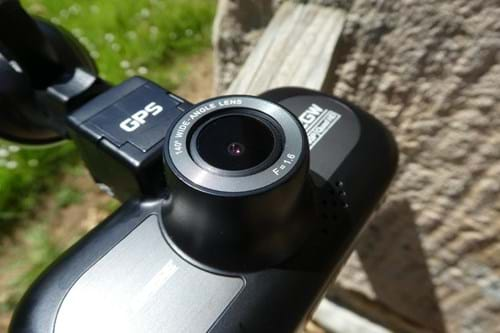 Should I buy one?
The 412GW is a bit pricier than the almost as good 312GW. Obviously, it does have the advantage of higher resolution and higher frame rates – but if you just want to protect yourself against bad drivers the 312GW will do the job perfectly, for less money.
On the other hand, if you're keen to record extremely high-quality, clear footage - for example, if you live in a busy town and are prone to encountering hazardous situations - then the extra cash isn't too much of a push. It'll get you clearer, more fluid footage, which for a lot of dash cam buyers matters more than value - and it's still much cheaper than many inferior cameras.