What is it?
The RBGDC200 is a dash camera that promises a lot of features, with GPS location, speed tracking and full-HD 1080p recording at 30fps, along with a nice wide 140-degree field of view. It has an RRP of £100, but we've found it for sale for £85.
It's very compact and light, so is easy to hide out of sight in the windscreen, plus it comes with a long enough power cable to be routed neatly behind the door seals – so it's an ideal "fit and forget" camera.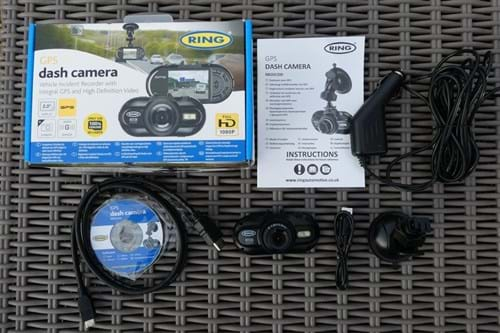 What's it like?
First impressions from the box are mixed. While the camera is nice and compact, it doesn't feel like the most sturdily made piece of technology, with slightly creaky buttons and a cheap-looking, glossy plastic finish.
The power cord is long enough to route out of sight and hide away, while the camera is discreet enough to fit behind the rear-view mirror. That said, the power lead itself has an old fashioned DC connection at the camera end, instead of the usual Mini- or Micro-USB connector. That means finding a hard-wire kit is difficult.
Once installed the dash camera works like any other. When it receives power it switches on and starts recording, then switches off again when power is cut. In most cars, that means all you need to do is plug in once and forget about the camera and leave it to do its job. That said, some models have constant power through their 12V outlet, even when the ignition is off, so check first.
The RBGDC200 takes class 10 microSD cards and supports up to 32gb. Footage is 1080p by default, at 30fps, but it can be lowered to 720p with a higher frame rate of 60fps. That's the same as the Nextbase 312GW, which is a similar price and also records GPS info, so your journey and speed can be reviewed against a map on a computer.
Sadly, the bundled software doesn't work very well – it defaults to a Chinese map that won't display any UK roads. It's not the only disappointment – the footage quality itself isn't great. At 1080p the level of crispness and detail isn't up to the standard of a Mio or Nextbase camera, nor of cheaper cameras like those by Aukey or Anker. The clip above gives you an idea - although as ever we have to point out that Youtube does compress files so the raw footage is better quality.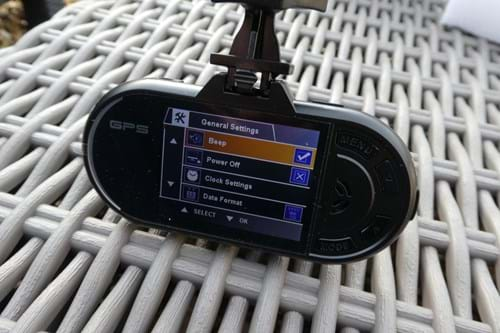 Should I buy one?
It might have GPS tracking, but the software provided to plot your journey on a map isn't much use at all. And while it records decent enough footage, you can get better image quality for less money if you forgo GPS. Alternatively, you can spend the same and get a Nextbase 312GW, that does everything better.
If you find and RBGDC200 at a bargain price it's an okay buy, but if you have to pay the £85-£100 it typically retails for you're better off buying something else. You'll get better material and image quality and it won't cost you any extra.