Top 10: Best hairdryers
Getting ready for a big night out means have the right tools at your disposal. Make sure your hair is on point with our pick of the ten best hairdryers at a range of price points.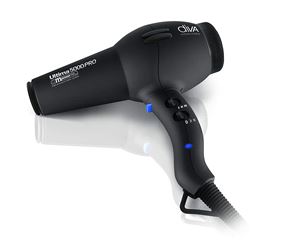 6
Diva Professional Styling Ultima 5000
If curls are your thing then this Ultima 5000 model has the features for you. Another model offering a powerful 2000W motor and ionic conditioning, the Ultima has a styling wand attachment to produce luscious curls as well as a two slim nozzles for straighter styles. It also comes with the desirable four heat settings, a cool shot and two speeds to suit all circumstances.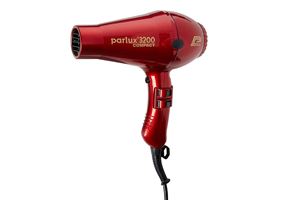 7
Parlux 3200 Compact Hair Dryer
A popular model with Amazon customer reviewers, the 3200 is fitted with a 'K Lamination' motor which Parlux says is lighter and more durable than conventional motors - it's certainly pretty light at 490g. It also comes with four heat settings which is one more than most rivals as well as including a cool shot button, and two speeds to select too.
Buy it now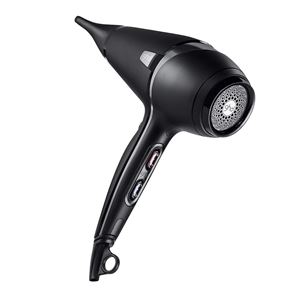 8
GHD Air Hair Dryer
GHD are a brand best known for their straighteners but they have turned their expertise to produce this Air hair dryer. It has a 2100W motor, more powerful than most on the market, and includes ionic conditioning for better results. There are two speed and two heat settings plus cool shot, and includes a long 3m cable for easier use. It's also suitable for left- and right-handed use, and has clocked up an impressive 4.4 stars out of 5 from 234 reviews.
Buy it now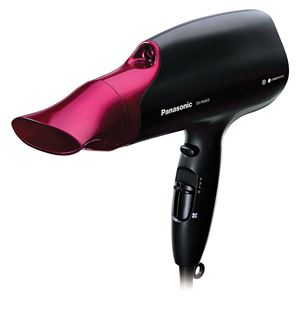 9
Panasonic EH-NA65 Hair Dryer
The key selling point of this Panasonic blower is 'Nanoe' technology, which according to the blurb takes naturally-occuring ions in the air that are combined with water molecules which are then infused into your hair as it drys. If that sounds somewhat fanciful, 75 per cent of Amazon reviewers gave it 5 stars out of 5 with many saying their hair felt softer and smoother as claimed. Plus it has a massive 2.7m cord, three heat and speed setting plus diffuser and quick-dry nozzle.
Buy it now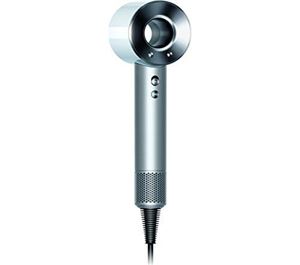 10
Dyson Supersonic
No list containing electrical goods that either blow or suck can be complete without an offering from Dyson. Comfortably the most expensive hair dryer you can buy that isn't finished with diamonds, the Dyson mounts its regular digital motor in the handle so it is easier to handle. It has three speed settings and digital heat control so it won't overheat and damage your hair. The design also means long hair won't get caught in the fan, which is never fun.