Top 10: Gifts for Petrolheads 2019
For those who love a track day or simply just enjoy taking care of their pride and joy, we've trawled the web to find 10 petrolhead-friendly gifts. Check out our top 10 picks for the car enthusiast in your life.
Top 10: Gifts for £10 or less | Top 10: Gifts for classic car enthusiasts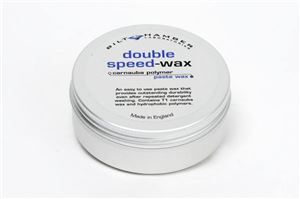 1
Bilt-Hamber Double Speed Wax
If you want to restore the shine to your pride and joy, as well as wanting to wash it less frequently - we tend to recommend a polish followed by a sealant to protect the bodywork. And, in our opinion, Bilt Hamber Double Speed-Wax is one of the best sealants around.
The Double-Speed Wax needs a little more effort than most to buff but it's a worthwhile labour of love. The well-priced Bilt Hamber wax also comes with a sponge and microfibre cloth.
Buy it now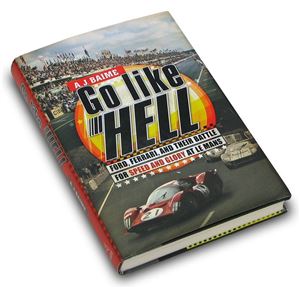 2
Go Like Hell: Ford, Ferrari and their Battle for Speed and Glory at Le Mans
There are plenty of good books about motorsport, and Go Like Hell is up there with the best of them. The book also makes a great read if you want to know more behind the 2019 film Ford v Ferrari - featuring Christian Bale (as pro racer, Ken Miles) and Matt Damon (as Carroll Shelby, American automotive designer and engineer). If it doesn't quite pique tour interest, there are nine other options in our Top 10: Books for Petrolheads roundup to choose from.
In the 1960s, Enzo Ferrari emerged as the dominant force in sports cars, creating machines that were unbeatable on the race track. In America, the Ford Motor Company was quickly losing ground as the pre-eminent brand. Thus, Henry Ford decided to declare war on Ferrari, to build a faster car than anything Ferrari had brought to the track and to beat him at the world's biggest race: Le Mans. With practically no safety regulations in place in the European Grand Prix races, horrific accidents were routine with both drivers and spectators killed in many races.
Buy it now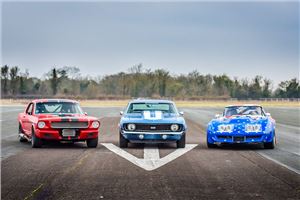 3
Experience Day - stunt driving or an American classic track day
If you like American cars then the quartet of US muscle cars with Red Letter Days' 'Quadruple American Classic Car Blast and Hot Ride' will definitely get you singing The Star-Spangled Banner. Depending on the location you can look forward to mighty motors like the Ford Mustang, Chevrolet Camaro, Corvette, Pontiac Firebird and even a Ford GT40 replica. You can also see how the pros handle it with a high-speed passenger ride to the finish.
If stunt driving is more your thing, Virgin Experience's Stunt Driving Experience in a Mazda MX-5 will be right up your street. You may have pulled the occasional handbrake turn in your younger days but that's no substitute for being taught how the experts perform driving stunts on the big screen. Learn how to pull J-turns, slide a car into a parking space and even - would you believe it - drive on two wheels, all in complete safety. Just consider what you eat for breakfast…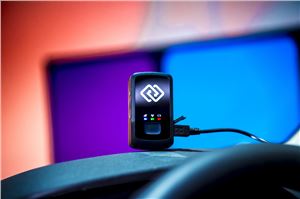 4
Rewire Security Spytrack Nano
The Spytrack Nano tracker by Rewire Security is a small tracker device for keeping tabs on any particular thing of your choice. The app integrates Google Maps and the topography can utilise satellite imagery if you choose. Using the desktop site you can set up 'geofence zones' that allow you to place markers on the map so that if the tracker goes outside of them you'll be alerted. Aside from that, you can set up alerts if the tracker moves or travels beyond a certain speed.
If you want to track a car, you'll need to buy the optional magnetic case to make it fully waterproof and stick it in the wheel arch. The case costs about £25. Or for a fiver less you could buy an official car hardwire kit. That'll also prevent the battery from running out. On that basis, it's very cost-effective.
Buy it now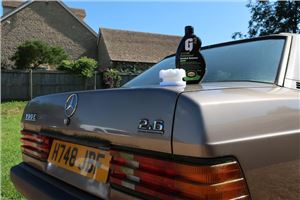 5
Farecla G3 Professional Scratch Remover
Farecla's G3 Professional Scratch Remover comes in both liquid (which we've tested) and paste form so you can choose which product suits your needs best. The liquid is useful for larger areas of damage due to its consistency, while the paste is better suited to smaller areas of damage like focusing on particular scratches.
Like T-Cut, Farecla G3 Pro scratch remover liquid is a cutting compound - meaning it restores paint finishes by stripping the topcoat of paintwork, removing light scratches and abrasions. While it can't work miracles; removing deep marks and imperfections (nor does it say it can), it's a great value product and we think the bottle will last a while too.
Buy it now
Related Articles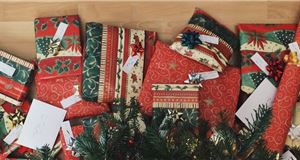 Gift Ideas
Starting your Christmas shopping? We've got you covered. On this page, you'll find all our top 10 gift...