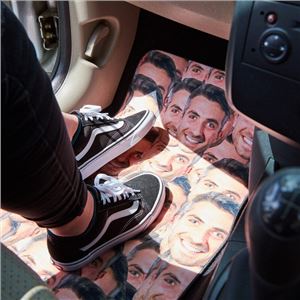 6
Personalised car mats
These lovely footwell mats expertly cover the floor of your car to prevent inevitable McFlurry stains and everyday wear and tear. Firebox will literally print ANY face you like. Your dog. Your nan. Jeremy Clarkson. Go mad, you're in charge.

It's the perfect gift for someone who's finally passed their driving test, or anyone embarking on an epic road trip. Pimp out your stag or hen do transportation or add a touch of character to someone's fancy new car. The gifting opportunities are endless with this bad boy.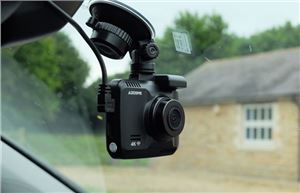 7
Dash camera
While this gift doesn't exactly scream fun, it'll pay for itself if the recipient is ever unfortunate enough to be in an accident. Take it from us with the myriad of questions we get from readers about dash cams, anything can happen on the road - genuine accidents, crash-for-cash schemes, stones thrown up by vehicles leading to a smashed windscreen, someone reversing into your parked car etc.
Better to be safe than sorry and invest in a cheap and cheerful solution that you can put in the corner of the windscreen and forget about, right? Then again, you might find you prefer a fancier option, like the Nextbase 422GW, which features GPS, WiFi and Intelligent Parking Mode suits you better. It also offers a number of more impressive features like Emergency SOS and Amazon's Alexa voice assistant.
>> Nextbase 422GW with rear camera review (£120)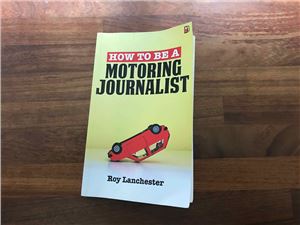 8
How To Be A Motoring Journalist book
Richard Porter's tale of fictional motoring journalist and bombastic curmudgeon Roy Lanchester is part autobiographically and serves partially as an educational toolkit. Porter was the script editor for Clarkson's Top Gear and, among other things, runs the Sniff Petrol website – a satirical motoring website.
The particularities of motoring journalism itself are impressively realistic and well observed though, albeit they're fed into a Spinal Tap machine. It's clear that Porter is a veteran. And a very funny one at that. It's also less than £8, so you won't be out of pocket too much if you do hate it.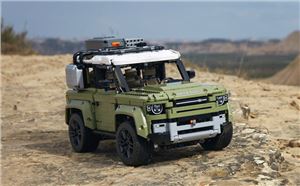 9
LEGO Technic Land Rover Defender 90
If you know, you know. The Defender 90 is an authentic icon and a cult classic amongst many classic car enthusiasts. If you didn't own one, you definitely wanted to. With LEGO's new Technic build, you can now experience the Land Rover Defender in all it's 2500-piece glory. The model includes a 4-speed sequential gearbox and gear selector with 2 levers for engaging high or low gear, a detailed in-line 6-cylinder engine with moving pistons under the bonnet and various bodywork features like Land Rover emblems, removable roof rack with storage box, pannier, ladder and traction mats, opening doors, hood and tailgate, plus a detailed interior.
Functions include working steering, All Wheel Drive with 3 differentials, independent suspension on both axles, detailed in-line 6-cylinder engine and a working winch. Turn the rear-mounted spare wheel to open the tailgate. The model Land Rover Defender measures over 8-inches (22cm) high, 16-inches (42cm) long and 7-inches (20cm) wide.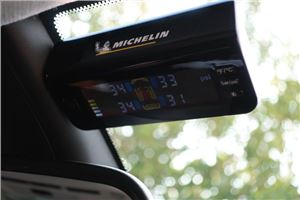 10
Michelin TPMS
An aftermarket TPMS is a useful investment for those with older vehicles that don't offer in-built tyre pressure monitoring systems - as well for those who want to keep an eye on towed trailers, horseboxes or the like. Much like a dash camera, it's much better to have the device and not need it than wish you'd had it after a tyre blows out and leaves you stranded.
This offering from Michelin is simple to fit and use with no batteries to change in the sensors or display unit and no cables to route around your vehicle. Tyre pressure readings are accurate and there's a loud beep when the wheels get rolling to let you know the TPMS is up and running. However, we worry about the security of the sensors considering it would only take a couple of minutes to make off with all four.
Related Articles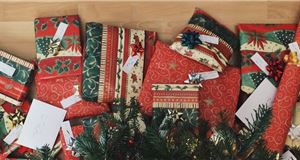 Gift Ideas
Starting your Christmas shopping? We've got you covered. On this page, you'll find all our top 10 gift...