Top 10: Dos and don'ts of child seat safety
It goes without saying – but we'll say it anyway – that your kids are the most precious things you have. Probably the most draining emotionally, mentally, physically and financially, but still…precious.
Anyway, the issue of child seat safety is one of the earliest-onset and most pressing sources of ongoing stress for parents So, here's a top ten guide to make sure you're doing the right things and avoiding the wrong things.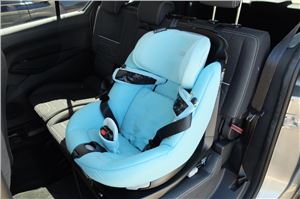 1
Do: buy a brand-new child seat
It's imperative that you buy a new child seat, at whatever stage you're buying one – as in, whether buying for a new born or a much older child. Even if a seat looks brand new and undamaged, you can't be certain that it's never been involved in an accident, and therefore weakened. For that reason, a shop fresh seat is paramount.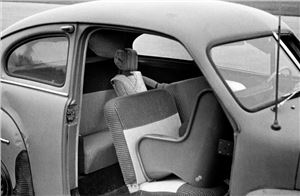 2
Don't: go for the cheapest seat you can buy
While it's certainly not an imperative to buy the most expensive child seat you can find, it's very important that you buy from a trusted well-established brand. Any major retailer will only sell car seats that meet minimum safety requirements, and you should never buy a child seat sight unseen – from an unknown eBay retailer, for example.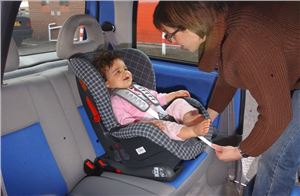 3
Do: know you have the correct sized seat
Car seats are categorised into six basic groups (not including i-size) ranging from 0-3 and the age of your child is just a guide; as you know, children come in all shapes and sizes. If you think your child is outgrowing his or her seat, it's time to check the size and weight guidelines and get a new one, probably.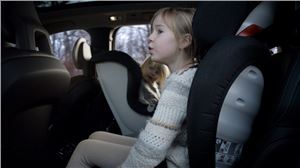 4
Don't: get the wrong sort of seat for your car
You might have a seat as safe as Kim Jong-Un's, but it's no good if it doesn't fit your particular car. All major child seat manufacturers offer a list of cars that their seats are compatible with, like this one from Britax, so make sure your seat fits. Otherwise, the seat could be seriously compromised in the event of a crash.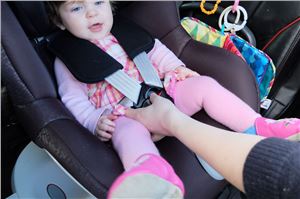 5
Do: learn how to fit your seat correctly – every time
There are generally two ways to fit a child seat: securing it with the adult seatbelt, or ISOFIX. Using the former is perfectly safe, though ISOFIX is generally considered better because once there's less chance of fitting the seat incorrectly, and it locks the seat in place in a way a belt cannot - that's why we'd always recommend it.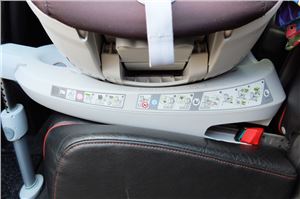 6
Don't: make any assumptions - get a demonstration 
More than anything else it's imperative that the seat is fitted correctly, so we'd advise having a fitment demonstration by the retailer you bought your seat from. Even something as simple as a slightly twisted belt can dramatically reduce the protection that a seat provides in a crash, so take the time to have an expert show you how to fit the child seat properly – including ISOFIX seats.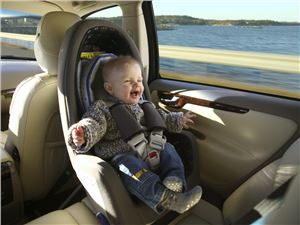 7
Do: think about how the seat will be used
Will the seat stay permanently in place in your car? Modern life means that's unlikely – the seat is probably going into your second family car, or grandma or grandad's. If, for whatever reason, your child seat is likely to be used in other cars, you need to make sure it's suitable for those cars too.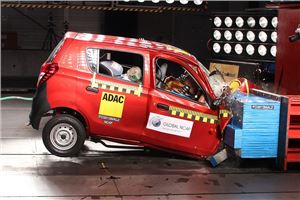 8
Don't: use a seat again after a collision, however minor
Maybe this sounds excessive, but even a seemingly minor prang can in some circumstances cause unseen damage to a child seat. Even a slight weakness could be problematic in the case of a more forceful collision later, so better safe than sorry.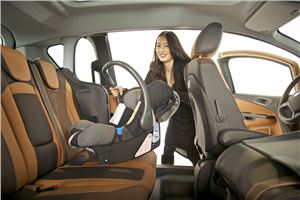 9
Do: consider yourself
That's right, not only do you have to consider the basics like how heavy your child is, and whether the seat will fit into your car, you need to think about how tall and strong you are. It's no good buying a seat so bulky you can barely lift it, if you're going to be lifting it from car to car regularly. Similarly, if you're tall and the child seat will be behind you, you might be surprised to find that some seats require pushing the driver's seat further forwards than you're comfy with.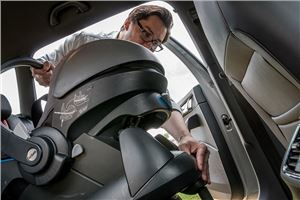 10
Don't: Listen to anyone else
…apart from us, of course. Or other experts. What we mean by this is, don't be swayed by the opinions of others who may be encouraging you to take a more relaxed approach to child seats – moving up a group too early, for example, or not moving up at all. Indeed, there'll come a time when you have to resist even your own kids, when they're telling you they no longer need a child seat. Usually because they've seen one of their mates without a child seat. It'll happen.